Michio Kaku: The Universe in a Nutshell
Michio Kaku delivers an extraordinary and awe-inspiring presentation on the physics of the universe, in an understandable and concise video aimed at inspiring the younger generation of potential scientists to become physicists, as well as explaining why they should.
Patatap.com
Patatap.com is an audiovisual app which responds to the user's keystrokes, much like a soundboard, but with animated feedback from a host of dynamic vector visuals. When the spacebar is pressed it loads in another set to play with.

I must say it's highly addictive for playing about with and making beats, or just noise… Try it out below!
Django Django - Porpoise Song
Django Django's cover of The Monkees 1968 song, recorded for their Late Night Tales mix compilation and released as a 7″ single for Record Store Day 2014.

Their LNT Mix is well worth a listen, with a diverse mix of influential artists, including Philip Glass, Canned Heat, Bob James and even Outkast.
F**ked up - Hidden World
Album review: F**ked up - Hidden World
[vc_row]

[vc_column width="2/3"]

[text_output]

Canadian hardcore punk band Fucked Up seem to have forgotten to leave behind their sound in the 70s/80s (Canadians seem to be good at creating reminiscent music), and their début album is a belter.

At 72 minutes and 33 seconds Hidden Worldis an epic when it comes to hardcore punk, with tracks that span on average over 5 minutes each, but include a…
The BBC recently rolled out the beta release of its new iplayer site dubbed 'The New BBC iPlayer", and I really think they nailed it on the head this time. Boasting the chic, up-to-the-minute design of apps and websites today—a large format, totally flat app-like interface—the new layout gives us what we've all been waiting for, responsiveness.
The creative director behind the project—self-confessed type geek Kutlu Çanlıoğlu (don't ask me how you pronounce that!)—was the guy who worked on delivering a semi-responsive BBC World Service site, rolled out last year (see his lecture at Ampersand 2013 about it here); much of the design influence for the new iPlayer can be seen in World Service, including a focus on typography and devices. The BBC site thoroughly embraced its strict new Helvetica based "Global Experience Language" (GEL), which—although champions a strict design methodology—I believe has unfortunately moved away from the more traditional Gill Sans-based branding that I think distinguishes the BBC (it also uses a baseline grid… seriously? a big nono in the digital realm; you can tell Kutlu as born from print).
(Images sourced from the BBC Internet Blog)
In recent years the BBC has slowly—and somewhat hesitantly—been implementing its responsiveness, of which there is still a lack of site-wide support and what can I say? It is a massive improvement that has been long in the waiting, I can only hope the rest of the BBC site catches up with the quality of its iPlayer beta.
Last year (2013) I submitted a design idea for a BBC digital brief for the D&AD Student Awards, I got slightly carried away in that I redesigned the whole BBC site so it worked responsively, instead of having buried content and sections favoured over others, I proposed an app like system for each section, which would drop down when clicked, and that the user could curate to their needs.
Read my new article - The New iPlayer: Why the BBC got it right
The BBC recently rolled out the beta release of its new iplayer site dubbed 'The New BBC iPlayer", and I really think they nailed it on the head this time.
Baltic Fleet - Frosklia
What happens when you mash a bit of  Krautrock with a healthy dollop of Mogwai, a helping of Mike Oldfield and maybe even a dash of The Chemical Brothers; well… this track—Frosklia by Northen post-rock band Baltic Fleet on their EP The Wilds. 
The Black Keys - Fever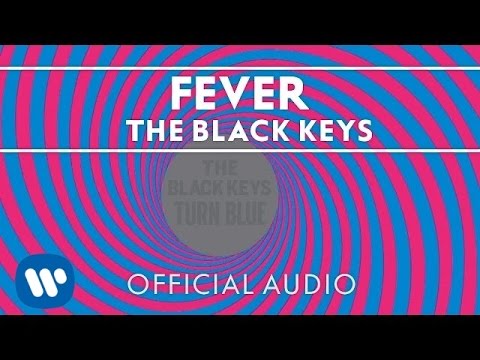 Just as I started writing a review on my favourite Black Keys album Attack & Release (which I will post next week), I found out that they had started previewing tracks from their new album True Blue. We've been waiting a long time (in Black Keys terms), 3 years since their last album, and almost a year-and-a-half since they announced they were set to release the album in March 2013 (I think they…